Spring 2020 Humanities Forum
Portsmouth Institute For Faith and Culture 2020 Virtual Summer Conference
The Providence College Humanities Forum is a promotional sponsor for the Portsmouth Institute's 2020 Virtual Summer Conference"Incline the Ear of Thy Heart: Rediscovering the Virtues and Practices of the Christian Life."
The virtual conference is a TWO-PART series.
Part I: On Demand Daily Keynote: A short lecture or interview will be released each day from Tuesday, June 9th through Friday, June 12th.
Part II: Live Q&A Sessions: Enjoy fellowship and dialogue with distinguished speakers and fellow participants over a 45 minute ZOOM session on Saturday, June 20.
For more, go to the Portsmouth Institute's Summer Conference website.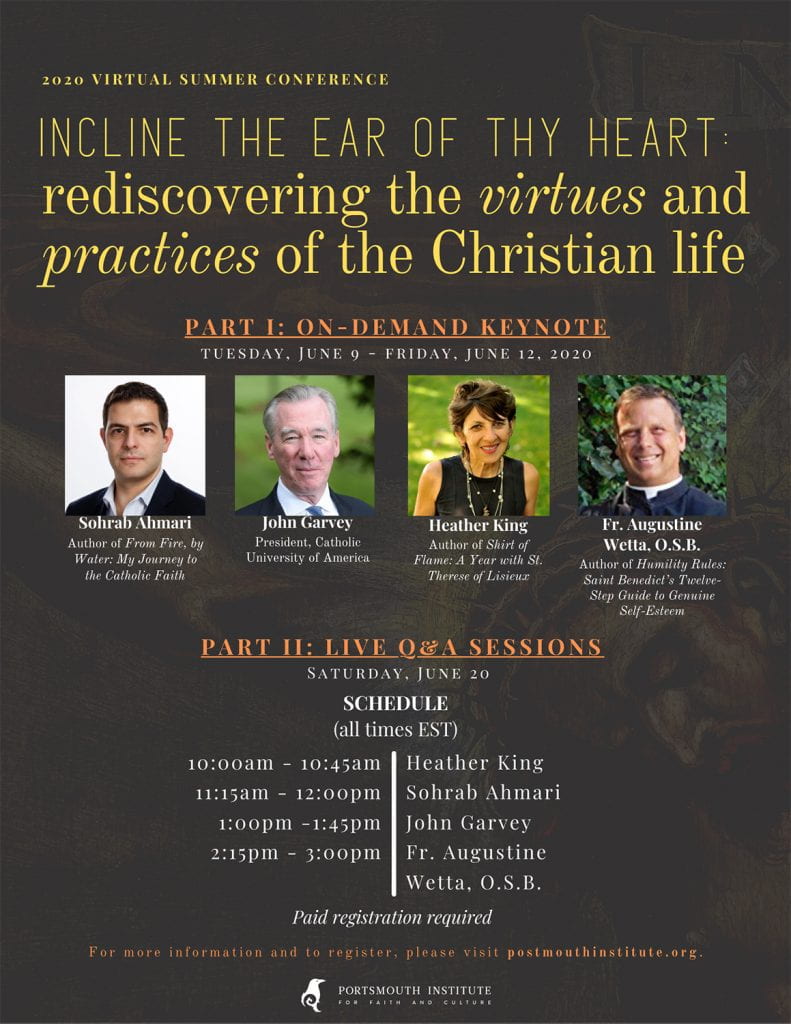 Spring 2020
Dr. King's Vision of Hope: Confronting Injustice, Poverty, and War
Thursday, Jan. 23, 3 p.m.
Slavin Center '64 Hall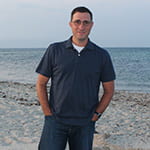 Philip A. Goduti, Jr., '98G
History teacher, adjunct professor of history at Quinnipiac University
Philip A. Goduti, Jr., has been an adjunct assistant professor of history at Quinnipiac University and a full-time history teacher at Somers High School in Somers, Conn., for the past 20 years. Goduti was recognized as the 2002 Outstanding Faculty Member at Quinnipiac University, 2017 Somers Public School Teacher of the Year, and most recently 2020 Daughters of the American Revolution Outstanding Teacher of American History for the state of Connecticut. Goduti's most recent book is entitled RFK and MLK: Visions of Hope, 1963-1968.
The Golden Passport: Harvard Business School, the Limits of Capitalism, and the Moral Failure of the MBA Elite
Friday, Jan. 31, 3 p.m.
Ryan Concert Hall, Smith Center for the Arts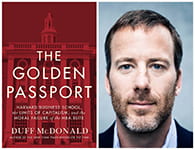 Duff McDonald
Business journalist and writer
A native of Toronto who graduated from the University of Pennsylvania, Mr. McDonald began his career working for Goldman Sachs. His books include Last Man Standing: The Ascent of Jamie Dimon and JPMorgan Chase. The New York Times describes Mr. McDonald's examination of Harvard Business School as "a richly reported indictment of the school as a leading reason that corporate America is disdained by much of the country."
Pocahontas and the English Boys: Caught Between Cultures in Early Virginia
Friday, Feb. 14, 3 p.m.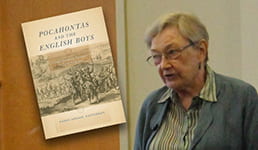 Karen Ordahl Kupperman
Professor Emerita of History at New York University
A historian and leading expert on the 16th and 17th century Atlantic world, Dr. Kupperman is a renowned scholar who has been recognized as an American Philosophical Fellow, a National Endowment for the Humanities Fellow, and a National Humanities Center Fellow, among many accolades. She earned a Ph.D. at the University of Cambridge and has held faculty appointments at the University of Connecticut, Harvard University, and New York University.
Shakespeare's Political Wisdom
Friday, Feb. 21, 3 p.m.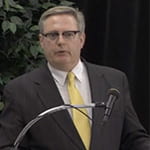 Timothy Burns
Professor of Political Science at Baylor University
Editor in chief of Interpretation: A Journal of Political Philosophy, Dr, Burns is an acknowledged expert in the history of political philosophy, classical and modern political thought, politics and literature, politics and religion, and Shakespeare's political thought. He is the author or editor of seven books, along with dozens of articles, book chapters, and book reviews. In addition to Baylor, he has been a faculty member at Skidmore College, Boston College (his alma mater), Texas State University, Hiram College, and the University of Toronto, where he earned a Ph.D.
Shakespeare and the Performance of History
Friday, Feb. 28, 3 p.m.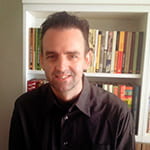 Brian Walsh
Senior Lecturer in the Arts and Sciences Writing Program at Boston University
This presentation is based on Dr. Walsh's 2009 book, which won the 2010 Samuel and Ronnie Heyman Prize for Outstanding Scholarly Publication at Yale University. An expert in Shakespearean drama, English Renaissance literature, and adaptations of Shakespeare in film, modern drama, and contemporary drama, Dr. Walsh earned both a master's and a Ph.D. from Rutgers University. He is the author of numerous articles about drama in the Age of Shakespeare.
Being a Christian and Non-Orthodox Marxist
Keynote address for the 2020 St. Nicholas of Myra Conference
This event has been cancelled.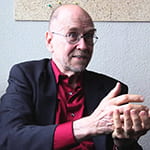 David Schweickart
Professor of Philosophy at Loyola University Chicago
A Loyola faculty member since 1975, Dr. Schweickart's scholarship focuses on social and political philosophy, philosophy and economics, and Marxism, along with feminist theory, existentialism, critical theory, and race and racism. He earned a Ph.D. in mathematics from the University of Virginia and a Ph.D. in philosophy from Ohio State. Dr. Schweickart is a prolific scholar who has written five books and nearly 100 published articles and more than three dozen book reviews.
Revenge, Religion, and Resistance: Reading Shakespeare's History Plays
This event has been postponed.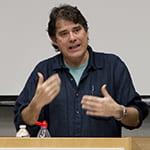 Peter Lake
University Distinguished Professor of History; Professor of History and Christianity at the Divinity School; and Martha Rivers Ingram Chair of History at Vanderbilt University
The author of eight books, Dr. Lake is a historian specializing in Reformation England, mostly the Elizabethan and early Stuart periods and with an emphasis on religion, politics, and culture. In 2018, he was named a fellow of the prestigious British Academy for the humanities and social sciences. Dr. Lake earned a Ph.D. from the University of Cambridge.
Film Screening and Discussion: Outcasts
This event has been postponed.
Hosted by filmmakers Joseph Campo and Fr. Sebastian Maria Kajko
The acclaimed documentary Outcasts follows the Franciscan Friars of the Renewal in their ministry to the poor in five nations, moving from New York City to Ireland, England, Nicaragua, and Honduras. It was named Best Justice Film in the 2017 Justice Film Festival.
Inaugural Ex Corde Lecture:
Catholic Higher Education: Thirty Years After Ex Corde Ecclesia
This event has been postponed.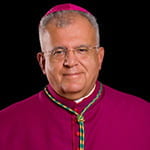 Archbishop Joseph Augustine Di Noia, O.P. '65
Member of the Roman Curia
Titular Archbishop of Oregon City
Archbishop Di Noia is an esteemed Providence College graduate who later served his alma mater as a faculty member and assistant chaplain. Through his priestly ministry and his episcopal ministry, Archbishop Di Noia has served the faithful in numerous capacities over the course of nearly 50 years since ordination. He is a highly regarded theologian who earned a Ph.D. from Yale University and has written two books on religion and Catholicism.
Imaginative Apologetics and the World of J.R.R. Tolkien
This event has been postponed.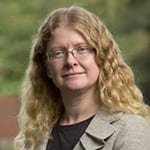 Holly Ordway
Professor of English at Houston Baptist University
A specialist in cultural and imaginative apologetics and a fellow of the Word on Fire Institute, Dr. Ordway speaks around the U.S. and beyond about subjects related to Tolkein and imaginative apologetics. She is a converted Catholic who wrote the 2014 memoir, Not God's Type: An Atheist Academic Lays Down Her Arms. Dr. Ordway earned a Ph.D. from the University of Massachusetts Amherst and has taught at the University of North Carolina and MiraCosta College, in addition to UMass and Houston Baptist.
Reflective Practice and the Humanities
This event has been postponed.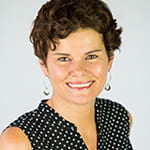 Elizabeth Anne Kinsella
Professor in the School of Occupational Therapy at Western University
The relationship between reflection and practice in health care and social care is the primary focus of Dr. Kinsella's research. In studying practitioners and students, Dr. Kinsella's scholarship also takes into account the arts and humanities "as a means to foster reflection."
The author of numerous publications, she earned the 2015-2017 Faculty Scholar Award at Western University, the institution from which she earned a Ph.D.