News and Events
Headlines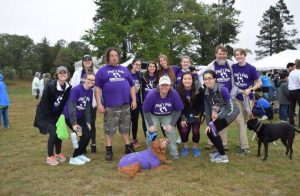 Dr. Dana Dillon, professor of Theology and Public and Community Service Studies, discusses the interrelation between Catholic social thought and mental health. Dr. Dillon is the president of the board of directors for Rhode Island's National Alliance on Mental Illness chapter. Her work with NAMI and studies in Catholic theology are described through the concepts of the dignity of the human person, as well as the common good.
The Director of PC's Women's Studies program, Dr. Abigail Brooks, participated in a panel discussion, which provided a variety of viewpoints on the portrayal of women and girls in the media. This 'Cocktails and Conversations" event was held in Providence at AS220 on May 24, 2018.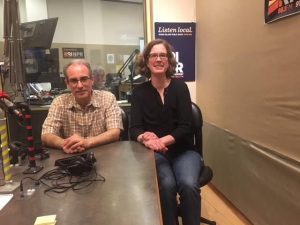 Dr. Arthur Urbano, professor of Theology, and Dr. Jennifer Illuzzi, professor of History, participated in an interview with NPR on their research of the history of Jews at Providence College. They describe their research, which initially began within enrollment services where students' religious affiliation was tracked in the early years of the college. This research led to the creation of a documentary titled, "Sons of Providence."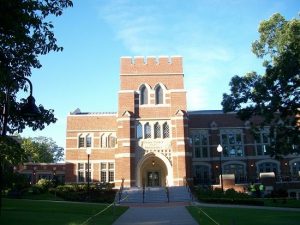 Professor of Philosophy and the Development of Western Civilization, Dr. Vance Morgan, writes in reflection of 2018 Commencement speaker, historian David McCullough. McCullough spoke at Providence College during its dedication of the Ruane Center for the Humanities in 2013, thus moving Morgan to contemplate the importance of a Liberal Arts education. He explains his emphasis to students on learning history's relevance to us in modern day, and taking what we have learned from the past to mold the future.
Dr. Thomas F. Strasser, professor of art history and an expert in Greek archaeology, discovered the first Palaeolithic (Ice Age) art ever found in Greece in summer 2016. Strasser recently announced his findings about the Asphendou Cave on the island of Crete, where he has conducted research for more than 20 years. The research was published in The Journal of Archaeological Science: Reports and was featured in The Times of London (registration required).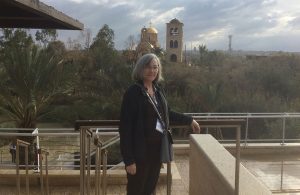 An ability to embrace opportunity, a willingness to see beyond immediate struggles, and a desire to consider viewpoints different from your own are all factors in building resilience — a major component of health psychology and a subject of academic pursuit for Dr. Mary O'Keeffe, associate professor of psychology and department chair at Providence College. They also are elements of O'Keeffe's recent experience as one of 25 professors from academic institutions across the United States selected for the Jewish National Fund and Media Watch International's 2017 Inaugural Winter Faculty Fellowship Program in Israel.
Celebrating a career dedicated to improving global health, biomedical researcher Robert C. Gallo, M.D. '59 & '74Hon. and his wife, Mary Jane Gallo, have established an endowed fund that will create exciting service-oriented internship opportunities worldwide for Providence College students.
The School of Arts & Sciences is pleased to announce the recipients of the 2018 Summer Scholars Awards. Spanning across the disciplines, this year's recipients highlight the academic excellence and scholarship within the school.
Congratulations to the 2017-18 Clare Booth Luce Scholarship Recipients!
Clare Boothe Luce Scholarships are awarded to exceptional senior female students in science, mathematics, or engineering.
Emma Burgess '18 
Applied Physics Major, Mathematics Minor
Bianca Saliba '18
Chemistry Major