Site Home
>
Clare Boothe Luce Undergraduate Scholarships in Chemistry, Applied Physics, Mathematics or Computer Science
Clare Boothe Luce Undergraduate Scholarships in Chemistry, Applied Physics, Mathematics or Computer Science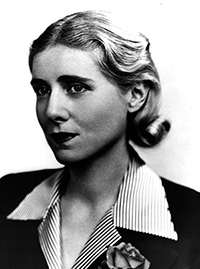 Since its first grants in 1989, the Clare Boothe Luce Program has been one of the single most significant sources of private support for women in science, mathematics and engineering. Clare Boothe Luce, the widow of Henry R. Luce, was a playwright, journalist, U.S. Ambassador to Italy, and the first woman elected to Congress from Connecticut. In her bequest establishing this program, she sought "to encourage women to enter, study, graduate, and teach" in science, mathematics and engineering. Thus far, the program has supported more than 2,300 women.
Providence College received its first major grant award from the Clare Boothe Luce Program at the Henry Luce Foundation in 2016. The award supports eight Clare Boothe Luce Undergraduate Scholarships in chemistry, applied physics, mathematics, or computer science for exceptional senior female students. Two scholarships are awarded each year, concluding in academic year 2020-21. Clare Boothe Luce Scholars receive:
a full tuition and fees scholarship for the fall and spring semesters (room and board not included)
a paid summer research experience ($4,200 stipend)
an academic year research experience for credit
Applicant Qualifications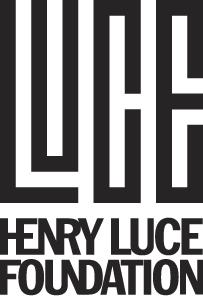 Applicants must be current junior female students with a declared major in chemistry, applied physics, mathematics or computer science, have a minimum 3.0 cumulative GPA, U.S. Citizenship, previous undergraduate research experience, and plans to pursue either an advanced degree or an immediate career in their field upon graduation. If selected, recipients will be required to maintain a 3.0 GPA during their senior year.
Application Details
A completed application for a Clare Boothe Luce Undergraduate Scholarship must include:
a completed Clare Boothe Luce Undergraduate Scholarship application as the cover page
a personal statement with focus on career intent (500 words or less)
a brief project proposal (to be designed and carried out by the student applicant) to do modest but meaningful outreach in order to support fellow female STEM majors on campus (300 words or less)
the student's Providence College transcript
two letters of recommendation from faculty within the student's major department
Applications will be reviewed by a committee of three department chairs, the Dean of the School of Arts & Sciences, a representative from Financial Aid, and two additional female STEM faculty members. Names of recommended recipients will be shared with the Henry Luce Foundation for final review and approval.
Responsibilities of the Clare Boothe Luce Scholars
Students who accept the award will be active leaders both on campus and within the greater Providence community by:
connecting with other STEM students, particularly women, via mentoring and/or tutoring roles;
presenting their academic research to a campus audience in the fall;
presenting their academic research at the College's Celebration of Scholarship and Creativity in the spring;
participating in recruitment events, such as fall admission open houses and spring events for accepted students; and
completing a service component either via their proposed outreach and support plan or through efforts such as a partnership with the Providence After School Alliance. The College will provide $500 per Clare Boothe Luce Scholar to help actualize their project proposals.