Rosemarie Garland-Thomson as Signature Speaker for Then, Now Next
Dr. Rosemarie Garland-Thomson, Professor Emerita of English and Bioethics at Emory University and Senior Advisor and Fellow at the Hastings Center, gave a lecture at Providence College as a signature speaker for Then, Now Next: 50 Years of Women at Providence College.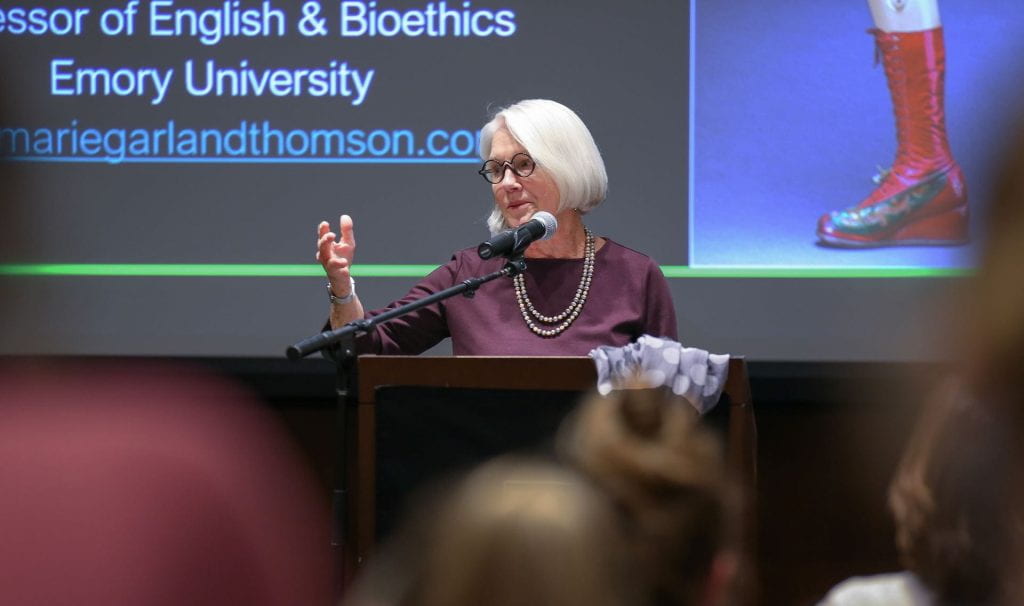 Dr. Garland-Thomson is a disability justice and culture thought leader, bioethicist, educator, and humanities scholar.  Her work and engaging presentations bring disability culture, ethics, and justice to a broad range of institutions and communities.
In her lecture "From the Virgin Mary to Frida Kahlo: Women, Disability, and the Ethics of Care," Dr. Garland-Thomson guided the audience of over 220 people through disability and care representation in media from the Middle Ages to present day, making us think about how media influences our perception of disabled people.