2017 Fall Humanities Forum
2017 Fall Humanities Forum
The Humanities Forum is an opportunity for members of the Providence College community to engage regularly in intellectual life outside class, deepen their appreciation for the humanities, and explore diverse perspectives from on and off campus. All are welcome.
Fall 2017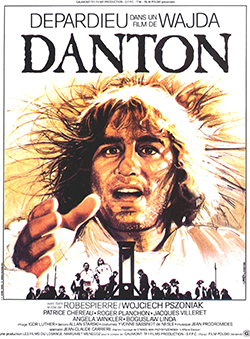 A screening and discussion of Danton
Friday, September 8 at 3 p.m. in Ruane 105
Hosted by Rev. Kenneth Gumbert, O.P., Professor of Theater, Dance and Film, Providence College
Based on a Polish play by Stanis?awa Przybyszewska, this 1982 French film explores the conflict and battle for power between Georges Danton (Gérard Depardieu) and Maximilien Robespierre (Wojciech Pszoniak), during the French Revolution.
The First Freedoms in the Americas: Conquest, Settlement, and the Spanish Dominican Legacy
Friday, September 22 at 3 p.m. in Ruane 105 (Reception in the Fiondella Great Room)
In cooperation with the Latin American Studies Program
David Lantigua, Assistant Professor of Theology, University of Notre Dame
David Lantigua specializes in moral theology and Christian ethics, with further teaching and research interests in modern Catholic social doctrine, Latin American theology, and comparative religious ethics. His research examines contemporary discussions of law, war and peace, church and empire, religious violence, and human dignity in the context of the ethical and political thought of early modern Spanish theologians.
To view Dr. Lantigua's talk, click here.
Lines of Descent: W. E. B. Du Bois and the Emergence of Identity
Friday, September 29 at 3 p.m. in Blackfriars Theater (reception in the Smith Atrium)
Kwame Anthony Appiah, Professor of Philosophy and Law, New York University
Kwame Anthony Appiah is one of America's best-known philosophers. He is a sought-after speaker and a prolific writer whose credits include scholarly works, novels, short stories, and poetry, in addition to his popular New York Times Magazine column, The Ethicist. Prof. Appiah joined the NYU faculty in 2013, having previously held faculty appointments at Princeton, Harvard, Duke, Cornell, and Yale.
To view Dr. Appiah's talk, click here.
Wounded Heroes: Vulnerability as a Virtue in Greek Tragedy and Philosophy
Friday, October 6 at 3 p.m. in Ruane 105 (Reception in the Fiondella Great Room)
Marina Berzins McCoy, Associate Professor of Philosophy, Boston College
A Boston College faculty member since 2003, Marina Berzins McCoy specializes in ancient philosophy and literature, Plato, and the Sophists. This lecture is based on her recent 2013 book of the same title.
To view Dr. Berzins McCoy's talk, click here.

The Humanities Forum Hosts: The Keynote Address of the 2nd Annual Providence College Aristotelianism Conference
Why Rhetoric is Based on Dialectic: Aristotle and the Present Day
Friday, October 13 at 4 p.m. in Ruane 105 (Reception in Ruane 143)
Christof Rapp, Academic Director of the Center for Advanced Studies, Ludwig-Maximiliansuniversität, Munich
A distinguished German philosopher, Christof Rapp specializes in the history of philosophy. The author of numerous scholarly publications, he studies the relationship between the philosophy of antiquity and modern issues in areas such as ethics, ontology, and philosophy of mind.
To view Dr. Rapp's talk, click here.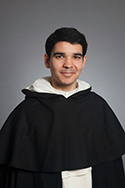 Replanting the Mustard Seed: The Primacy of Prayer to the Economic and Social Renewal of the World
Friday, October 20 at 3 p.m. in the Ryan Center 102 (Reception TBA)
Brother Antoninus Maria Samy, O.P., Dominican House of Studies
Brother Antoninus, a native of Australia, earned a Ph.D. in economics from the University of Oxford in 2011. He is a Dominican friar currently studying for the priesthood. In this talk, he will discuss the value of personal prayer over the pursuit of material gains as a critical means of fostering real, enduring reform of the social order.
To view Br. Antoninus' talk, click here.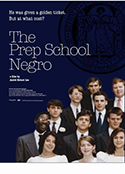 A screening and discussion of The Prep School Negro
Friday, October 27 at 3 p.m. in Ryan Center 102 (Reception TBA)
Hosted by the star and filmmaker André Robert Lee.
A full scholarship took André Robert Lee from inner-city Philadelphia to an elite prep school at the age of 14. His story, amplified by the insights of contemporary students having similar experiences, yields an acclaimed film that examines issues of race and class in America. "As soon as I set foot in that school, I started going in a separate direction from my family," Lee says. "And now, 20 years later, I'm trying to figure out what it all means."
To view Mr. Lee's talk, click here.

Resurrecting the Idea of a Christian Society
Friday, November 3 at 3:00 p.m. in Ruane 105 (Reception in Ruane 142)
R. R. Reno, editor of First Things magazine
In a lecture based on his 2016 book of the same name Dr. Reno will make "a sustained argument for a Christian vision of moral and social renewal." A former Creighton University theology faculty member, since 2010 Dr. Reno has been at First Things, an ecumenical religious journal described as "America's most influential journal of religion and public life."
To view Dr. Reno's talk, click here.
The Humanities Forum Hosts: The Keynote Address of the 4th Annual St. Nicholas of Myra Conference on Catholic Social Thought Option or Evasion? Ecology, Gender and Indigenous Peoples in Liberation Theology
Friday, November 10 at 3 p.m. in Ruane 105 (Reception in Ruane 143)
Elina Vuola, Academy Professor of the Academy of Finland, Faculty of Theology, University of Helsinki
A multidisciplinary scholar with expertise in theology, development studies, gender studies, and Latin American Studies, Prof. Vuola has held numerous positions at the University of Helsinki, along with visiting faculty appointments at Harvard and the Chicago Theological Seminary. Her research involves understanding the relationship between certain Judeo-Christian religious traditions and their followers' identities and sense of control of their lives.
To view Dr. Vuola's talk, click here.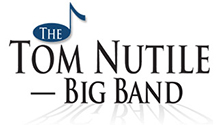 A Performance and Discussion of Jazz and Big Band Music: The Tom Nutile Big Band
Friday, November 17 at 3 p.m. in '64 Hall, reception in the Slavin Fishbowl (Slavin 112)
Hosted by Eric Melley, Department of Music, Providence College
Based in Massachusetts, the Tom Nutile Big Band is recognized as one of the region's most accomplished and entertaining bands performing in the big band genre. In high demand for swing and ballroom dances, corporate functions, black-tie fundraisers, concerts, and more, the Tom Nutile Big Band is versatile, engaging, and fun. Their performance will be accompanied by discussion of the history and nature of jazz in the 20th century with a special focus on big band music.